18 Apr 2019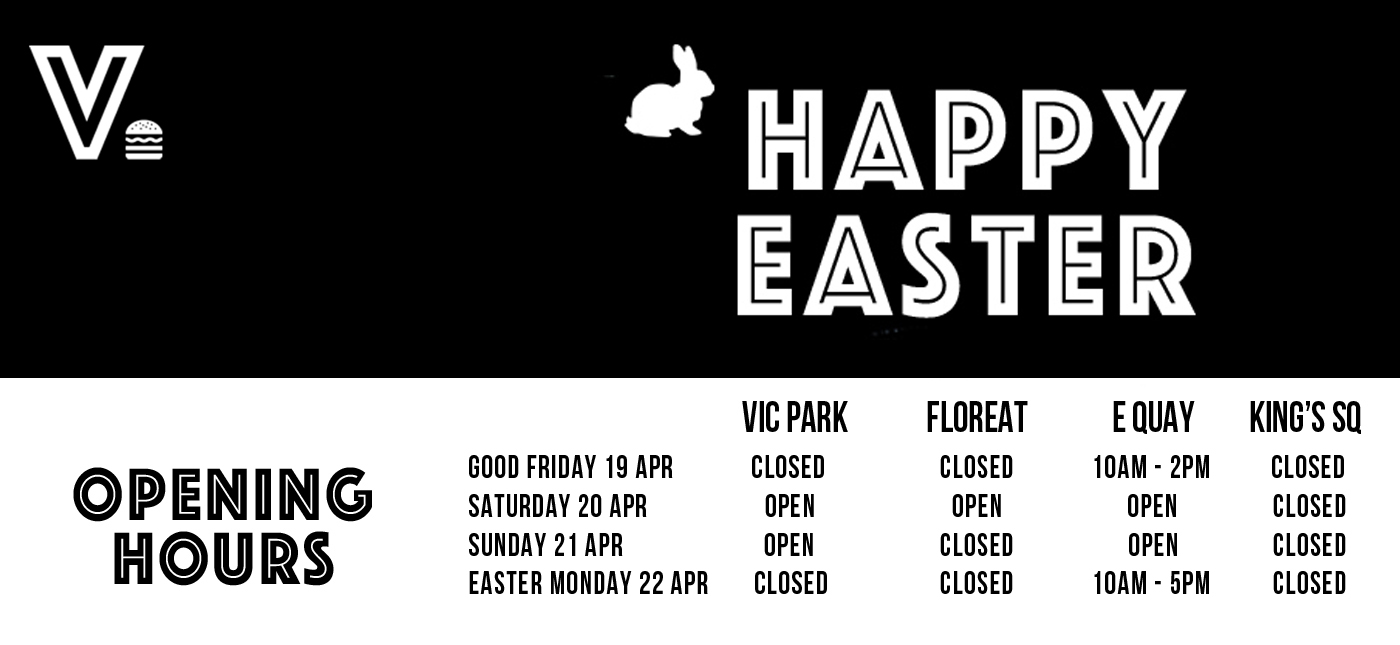 Wishing you all a well deserved Easter break…enjoy the long weekend!
---
23 Jan 2019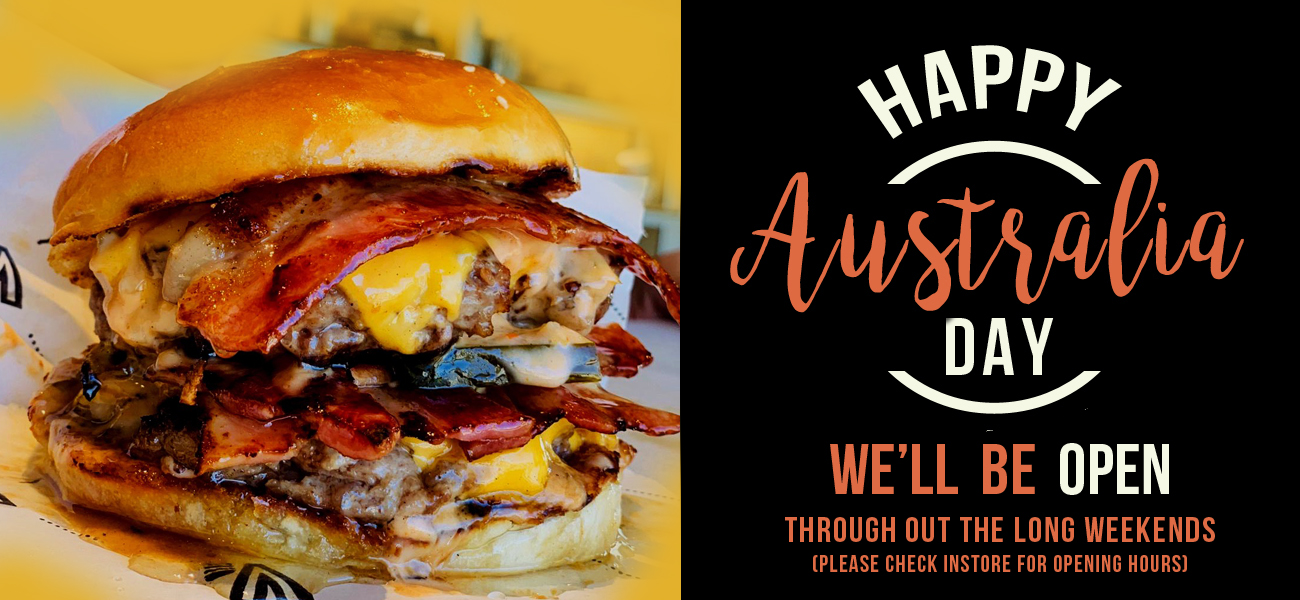 What better way to celebrate Aussie Day than to go for a picnic by the beach or out in the parks with the kids and mates, then finish the day watching the fireworks Grab a burger or two from V Burger while you are at it, the local WA owned and born burger bar, we'll […]
---
20 Dec 2018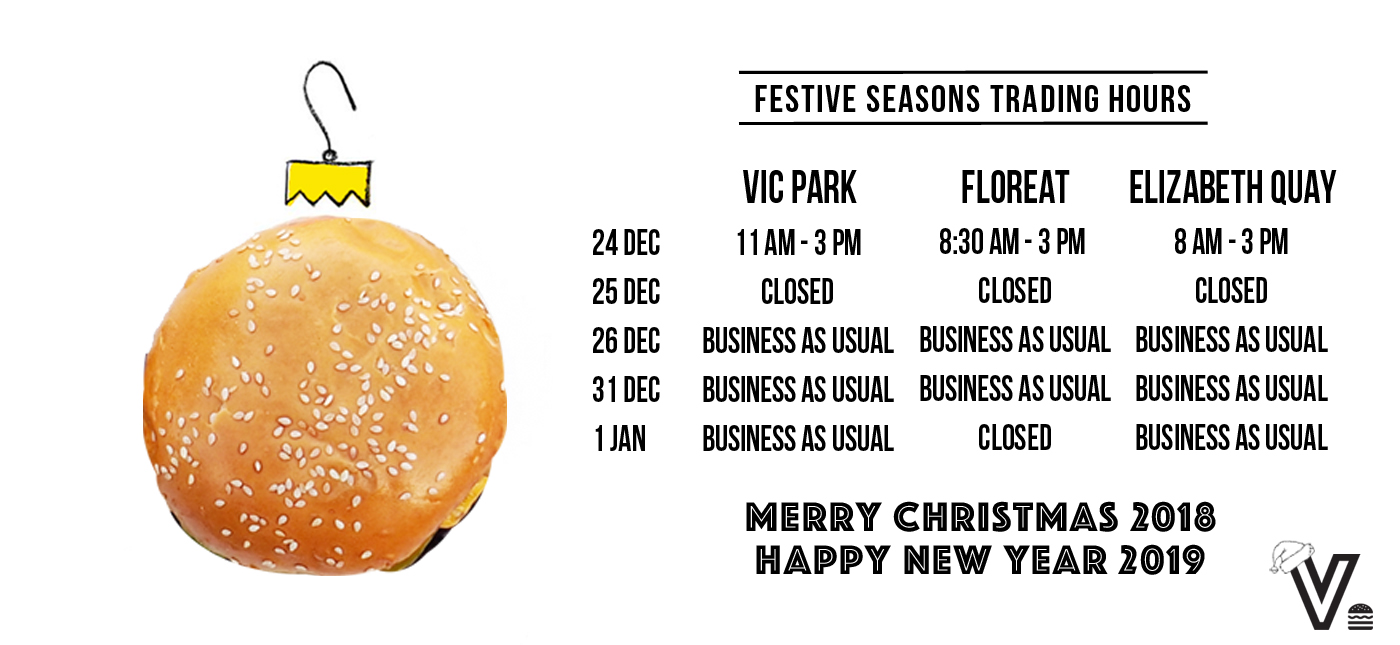 ---
11 Oct 2018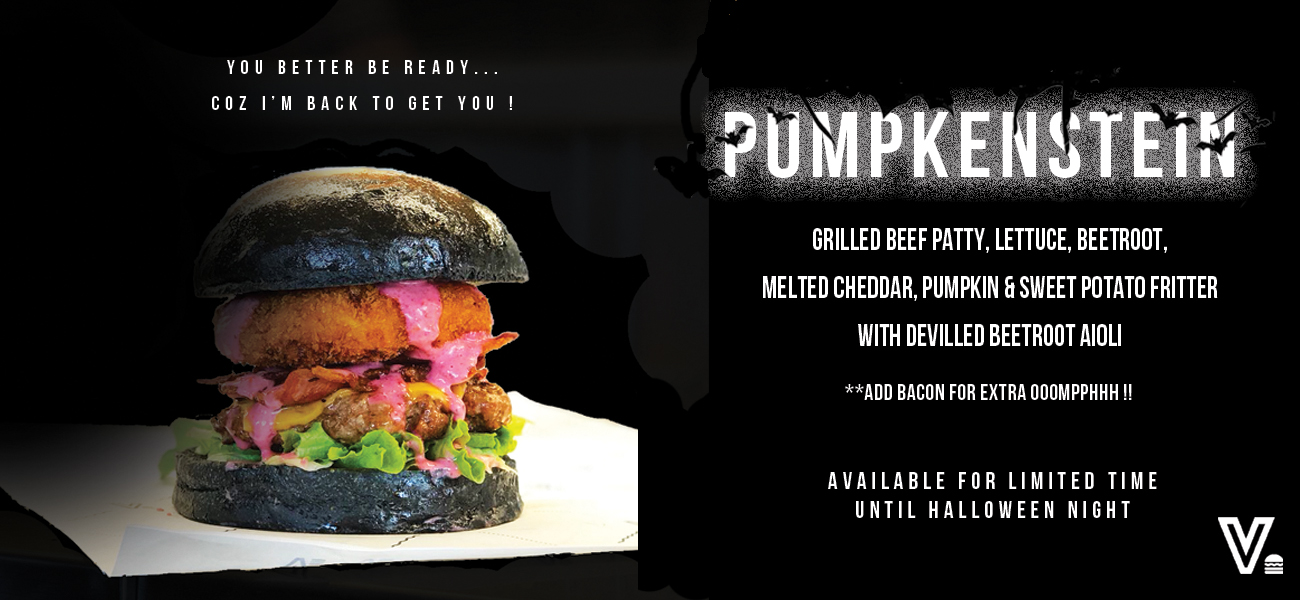 Missed it last year? Well, lucky for you because we bring the Pumpkenstein burger back for Halloween this year! So much love goes into making this special ones…pumpkin & sweet potato fritter drizzled with house made deviled beetroot aioli on top of prime grilled beef patty and melted cheddar, in between specially made black bun…..all […]
---
31 Aug 2018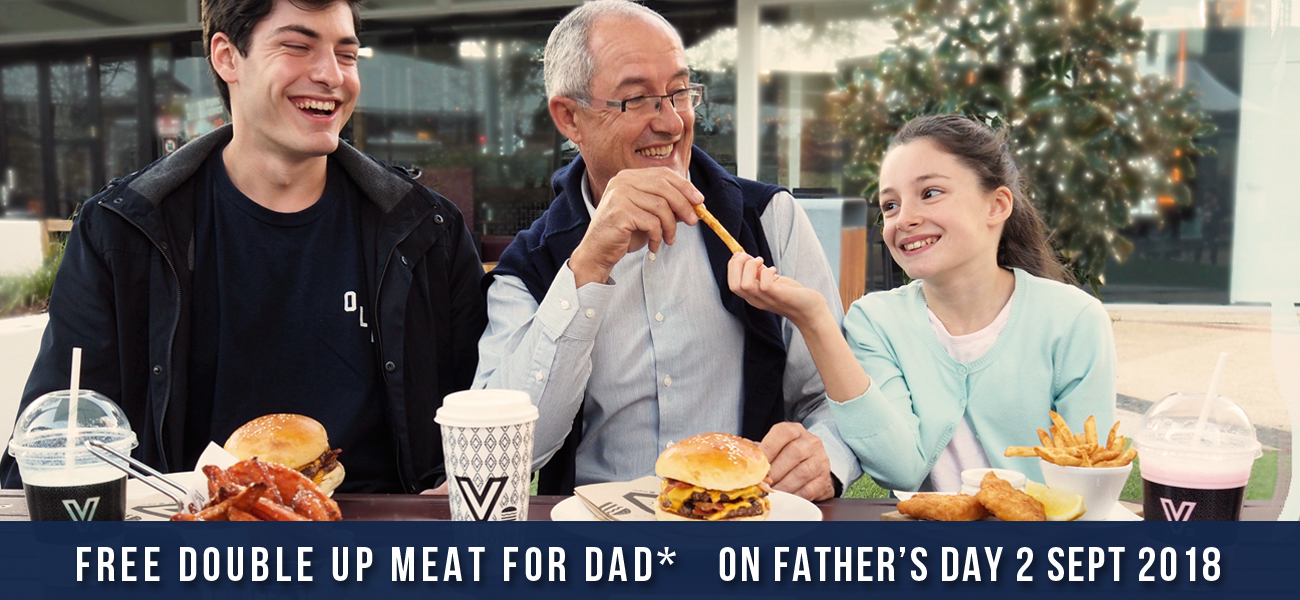 It's all about DAD today! One way to a man's heart is through his belly…. shout him to his favourite burger at V Burger and we'll throw in an extra patty or chicken or halloumi… whichever he fancy ! Bring him over on Sunday, 2 September 2018 to any one of our shops at Elizabeth […]
---
28 Aug 2018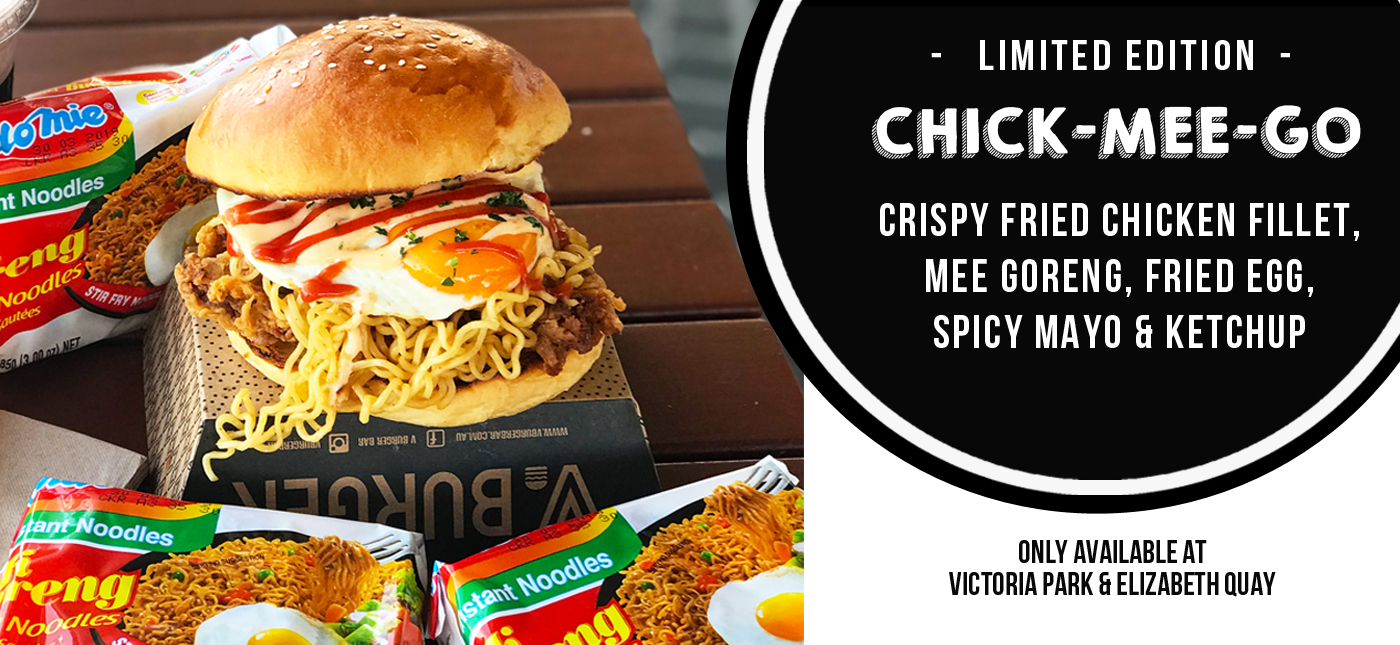 It's fried noodle! It's a burger! It's Chick-Mee-Go! If you haven't already… you've got to join in the bandwagon and give this super..super..popular and limited edition number a go, before it's gone! Available at East Victoria Park, Elizabeth Quay and NOW at King's Square shops!!
---
14 Jun 2018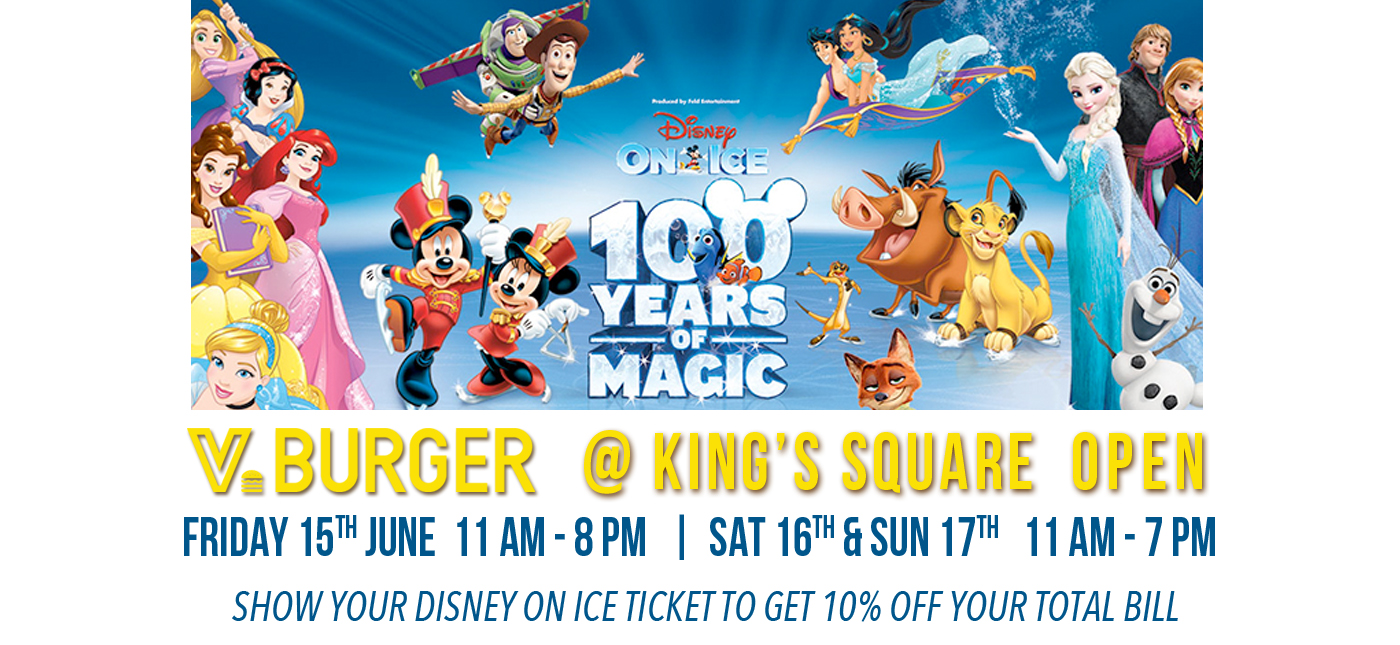 Located just a short stroll from the Perth Arena, V Burger at King's Square precinct is the perfect spot to get your meal before the show. We are giving Disney On Ice ticket holders a 10% discount of your total bill, valid for the corresponding ticket on show night. Offer valid at V Burger King's […]
---
14 Jun 2018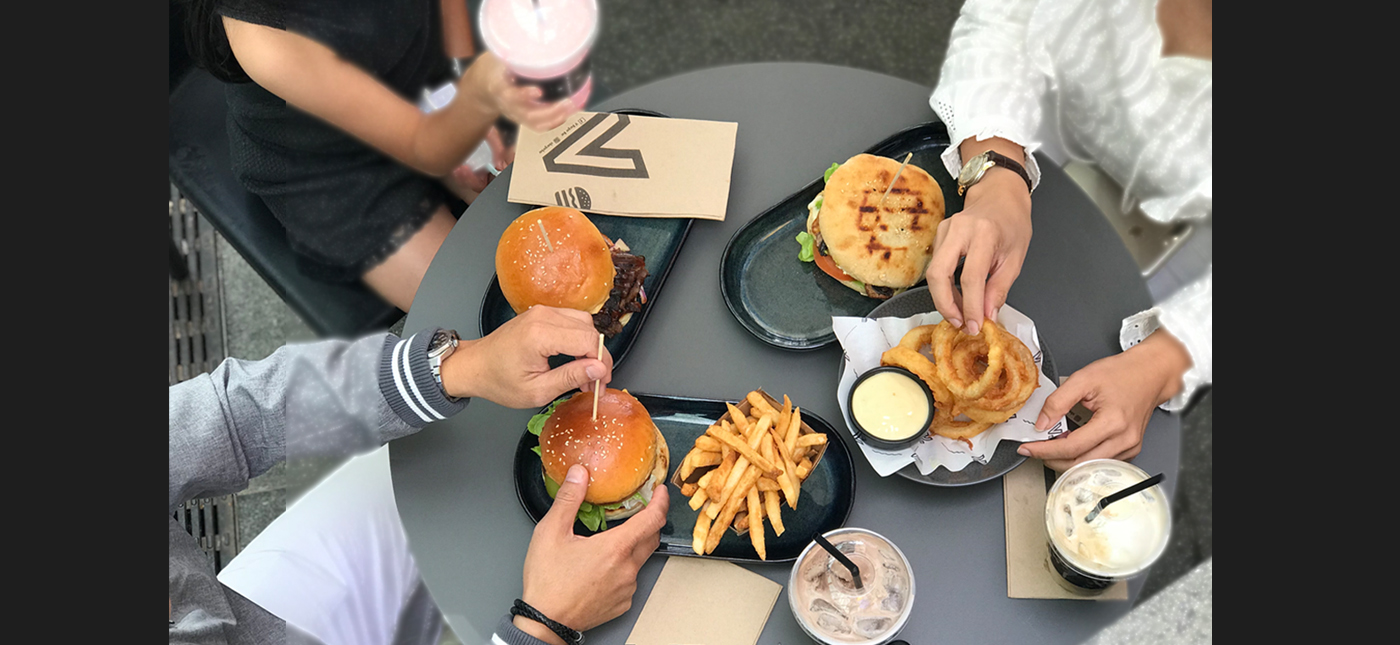 ---
14 Jun 2018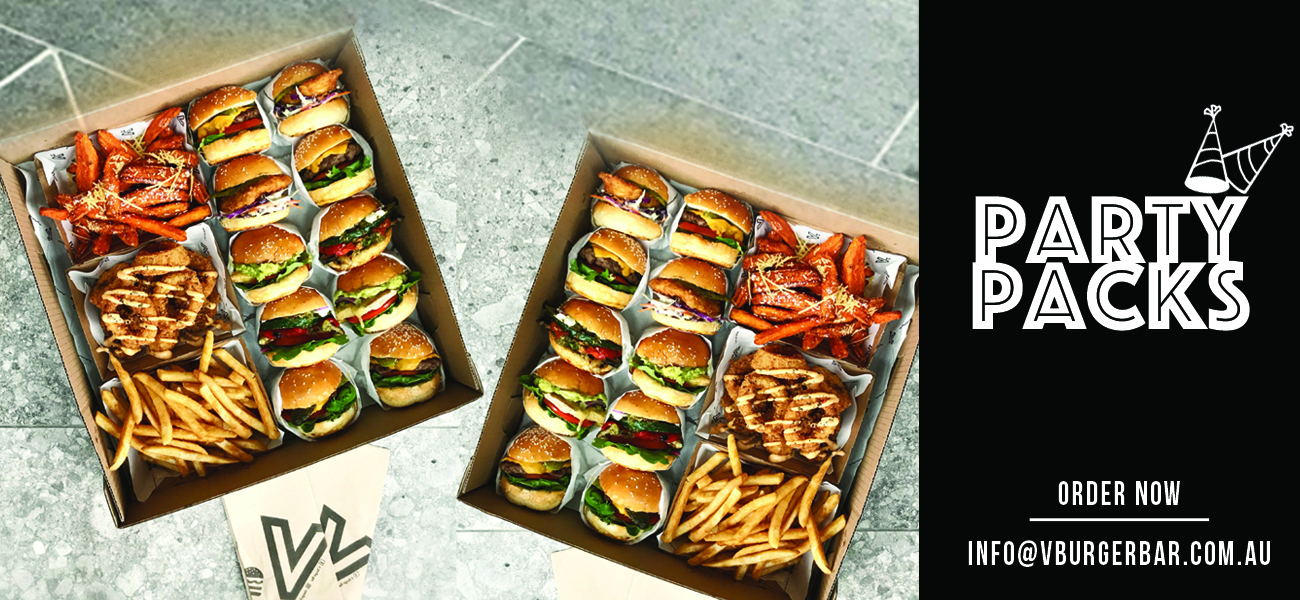 Be it a get together to catch up with all your mates, or you simply just need that "burgers for Fridays" at the office…you don't need an excuse to get your hands on these little beauties. Perfect minis filled with gourmet filling of your choice from a selection of our party pack menu, teamed up […]
---
30 May 2018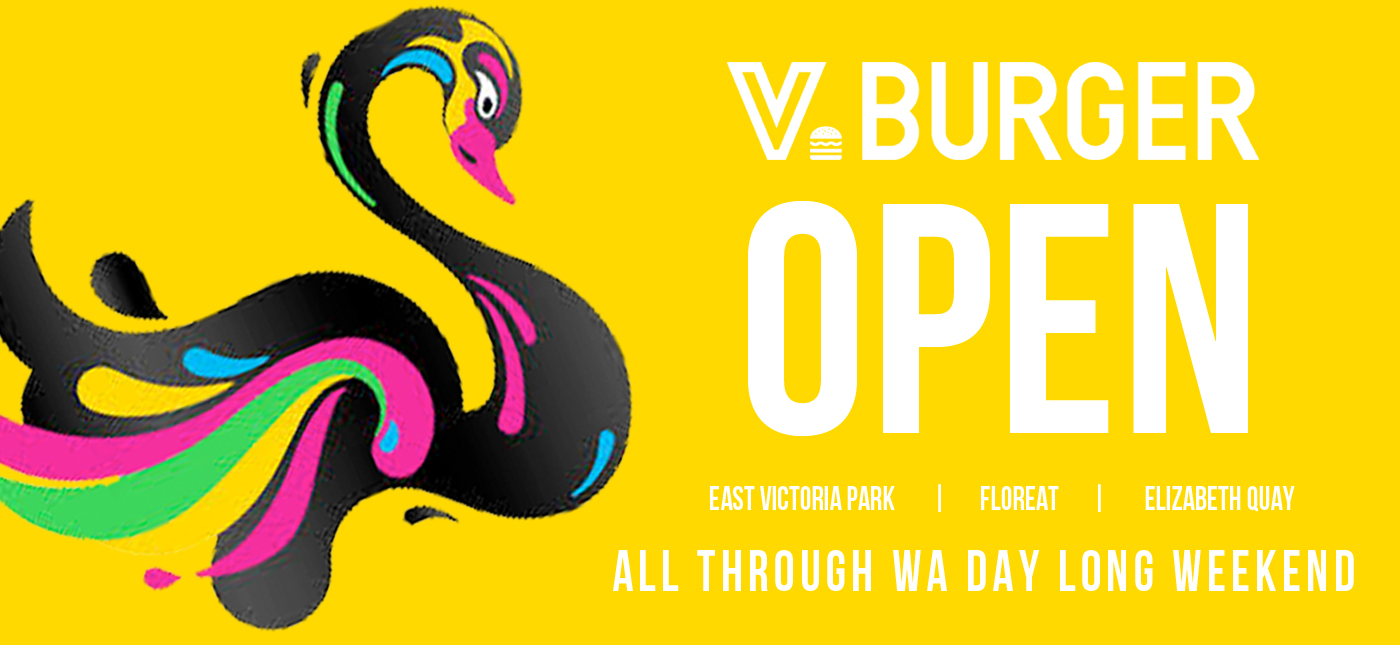 Celebrate all things WA on WA Day! Come down to one of our shops in East Victoria Park, Floreat or Elizabeth Quay to grab a bite and enjoy WA owned and born local burger shop, where the sauces and relishes are made fresh in our kitchen. We roll and stamp our own patties. Everything is […]
---