2 Feb 2018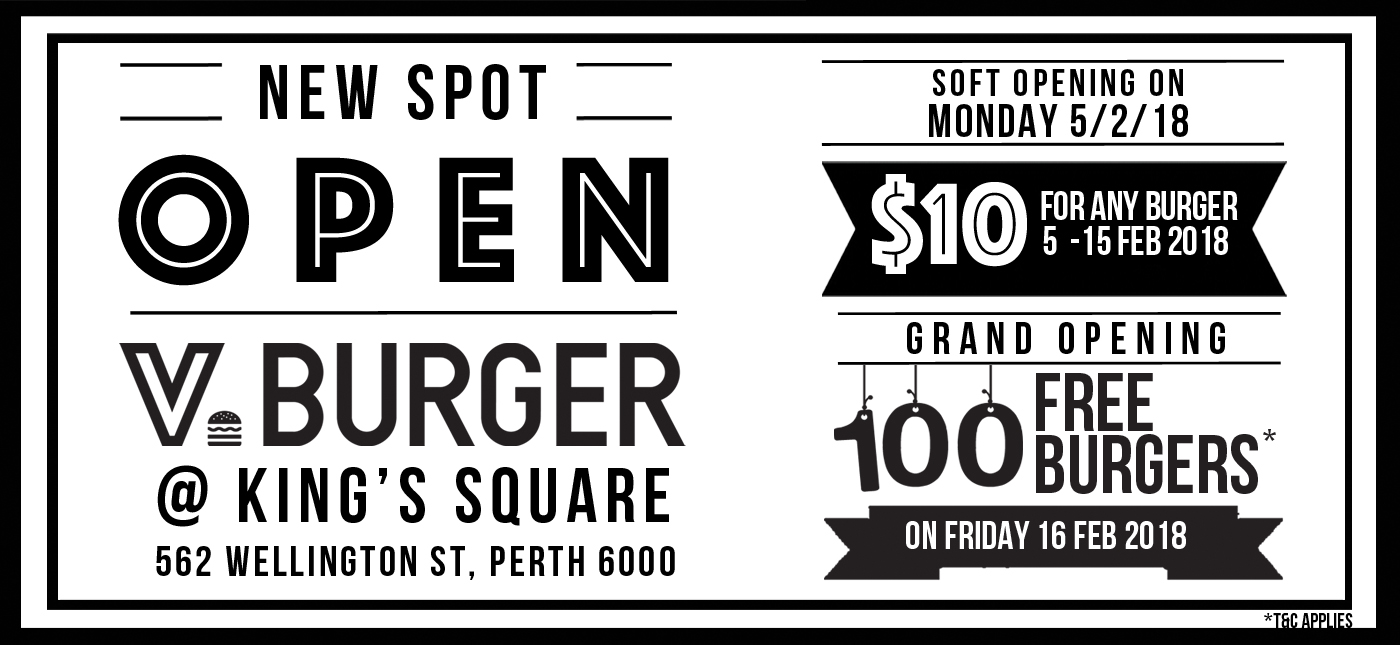 The wait is finally over… We are OPENing OUR DOOR @ King's Square at Shop 3/562 Wellington St, Perth 6000. Soft opening special : $10 for ANY BURGER from 5th – 15th February 2018 GRAND OPENING on Friday 16th February 2018, we are giving away 100 FREE BURGER of the day to the first 100 […]
---
26 Jan 2018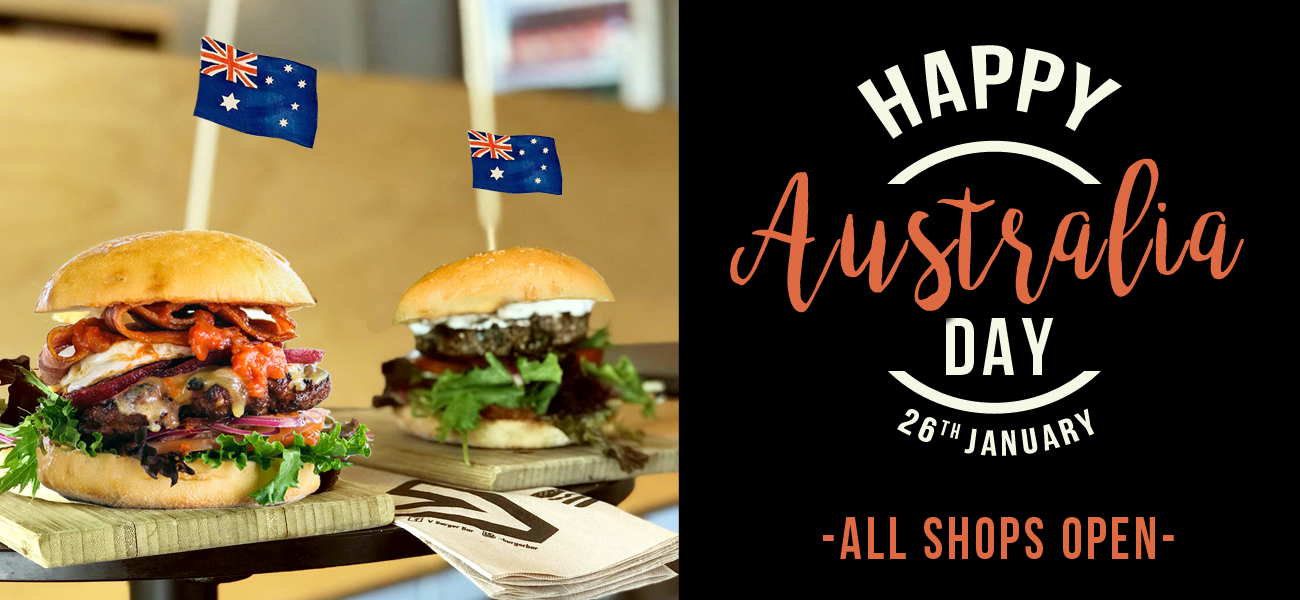 Can't go pass The Full Blooded Aussie and Lambaabaa burgers for Australia Day! The FBA as we like to call it in short, loaded with grilled prime beef patty, melted cheddar, mixed mesculin salad, beetroot, house made aioli and bbq sauce (..insert droll here…). The Lambaabaa is another tough competition for Aussie Day, with grilled […]
---
24 Dec 2017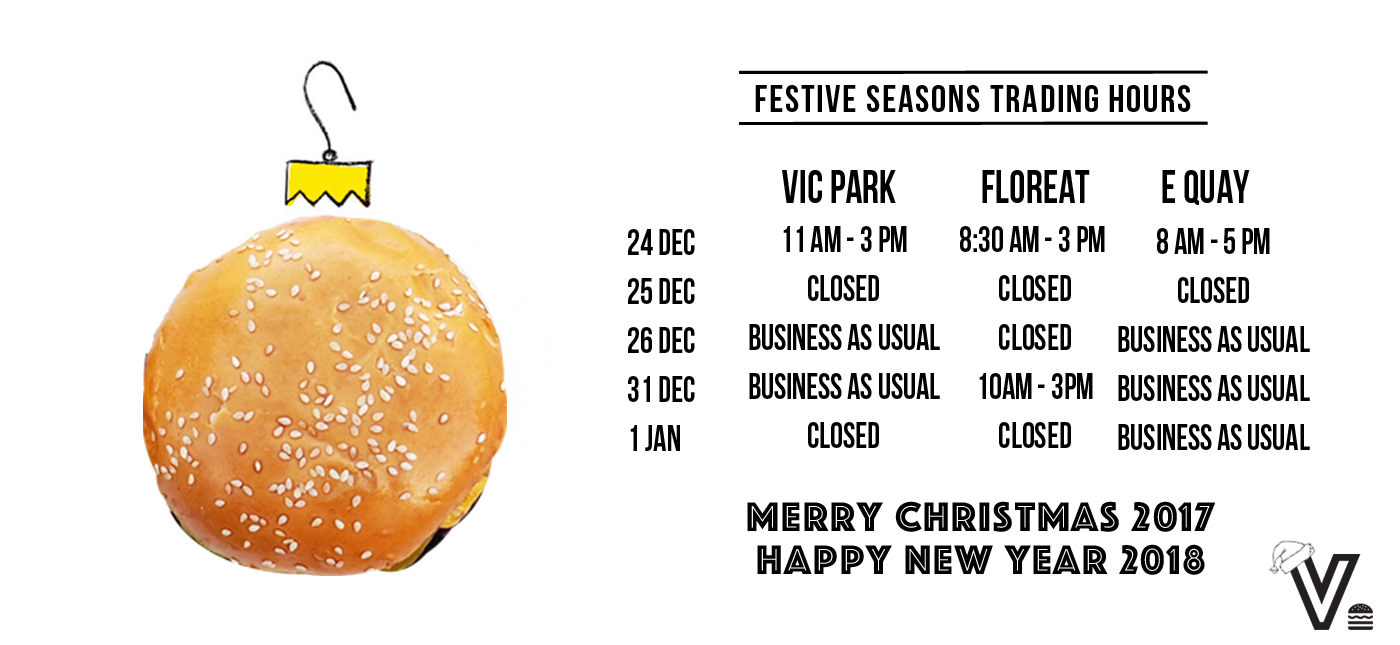 Have a very Merry Christmas from us all at V Burger, and we thank you for your patronage throughout the years, look forward for the New Year in 2018 !
---
12 Oct 2017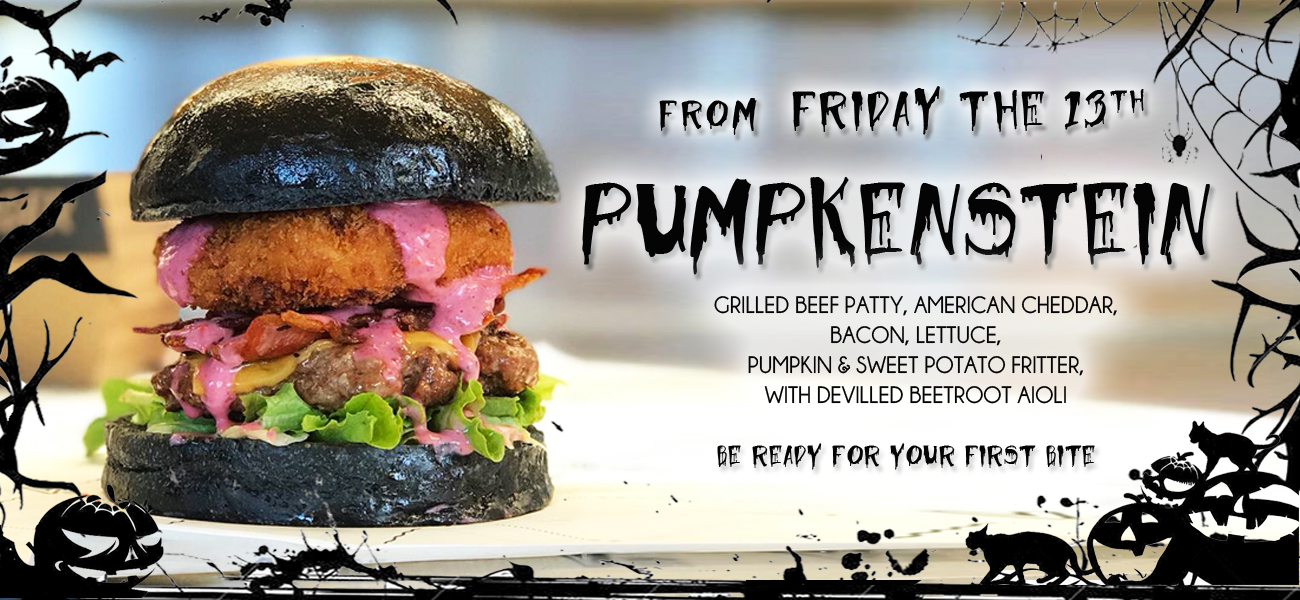 There is no question that Halloween is one of the best days of the year. Everyone gets to dress up and watch horror movies while they enjoy a large bag of candy. The entire month of October turns into a tribute to horror themes and stories. Halloween has become such a fun tradition for millions […]
---
24 Aug 2017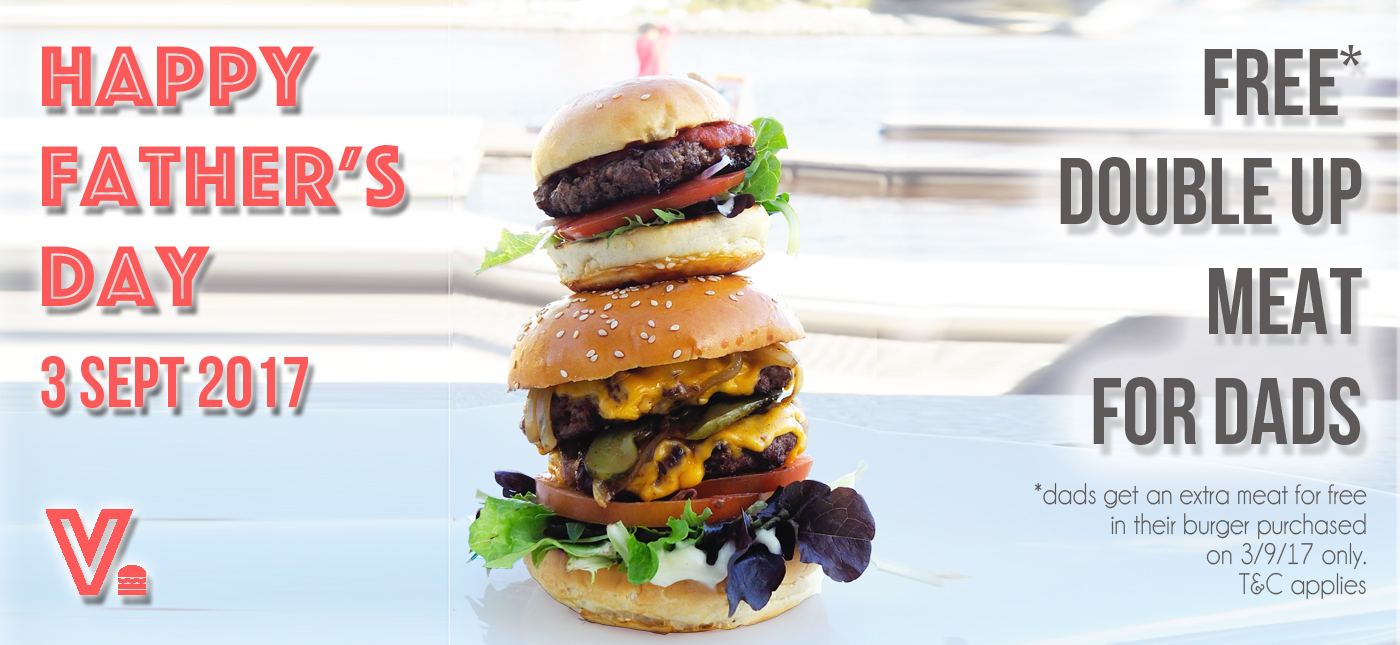 One of the great things that Father's Day brings is how it helps to create one day for the family to celebrate all things that make a Father: a Dad. In life, we go through different phases of a relationship with our Dad. When we were little, Dad was the hero who could do anything. […]
---
1 Jul 2017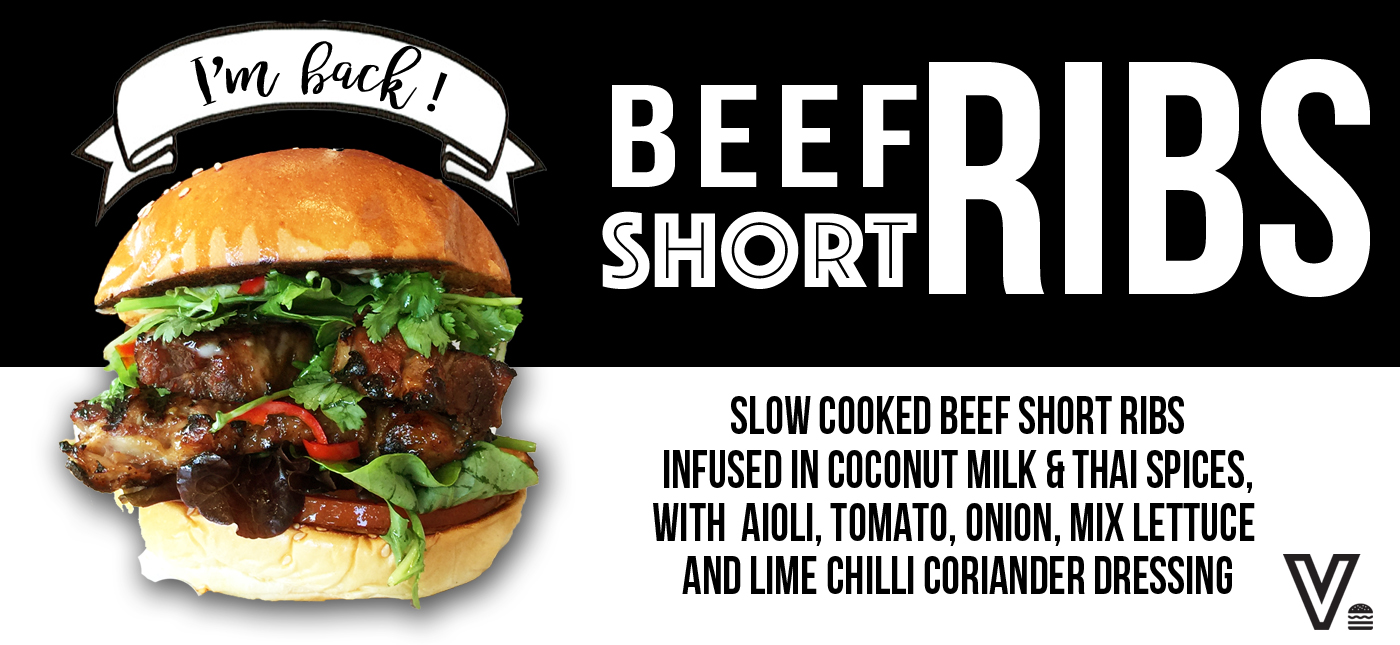 Due to popular demand…we've decided to bring back this finger licking beauty for special winter menu item this year, especially for those of you who have had them first time around they were in. If you haven't try it, this is your chance, don't missed it, again ! You'll be back for more !
---
3 Jun 2017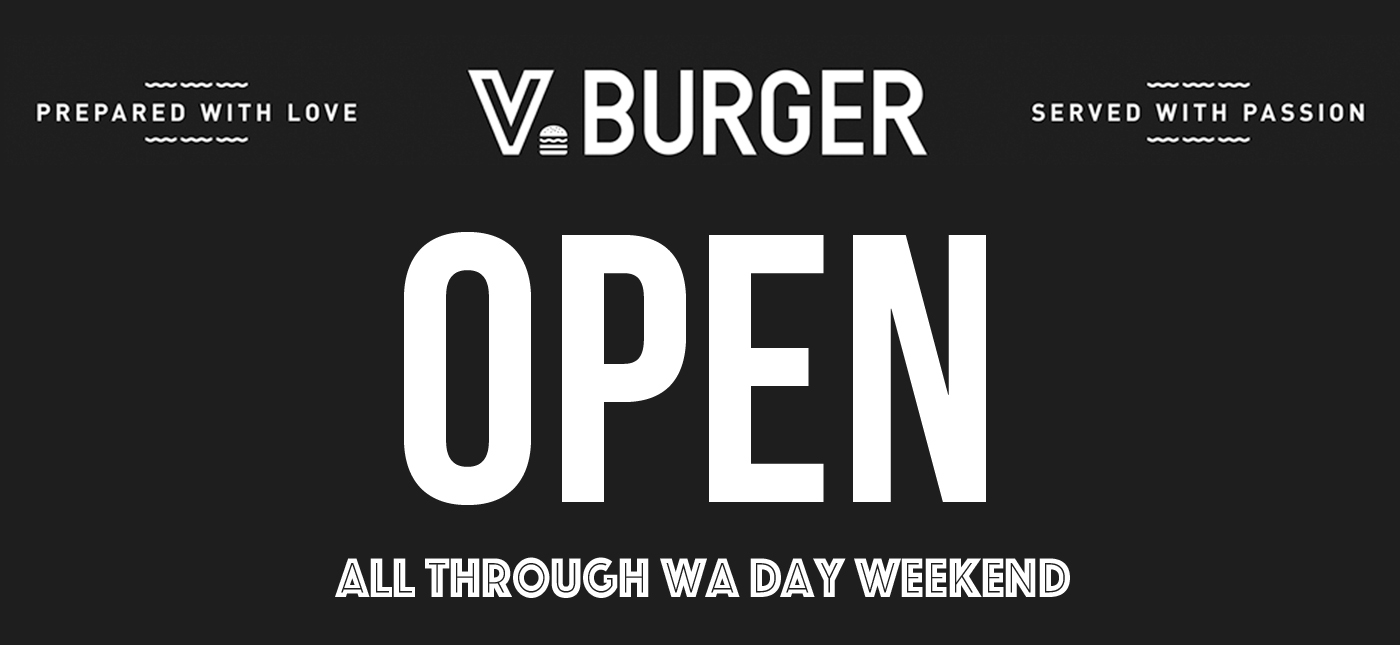 Let's celebrate all things WA at V Burger..visit one of our three boutique locations in East Victoria Park, Floreat or Elizabeth Quay and treat yourself to our signature gourmet burgers! There will be plenty of acts happening near our shop at Elizabeth Quay on 4-5 June 2017 to celebrate our awesome state, come and check […]
---
8 May 2017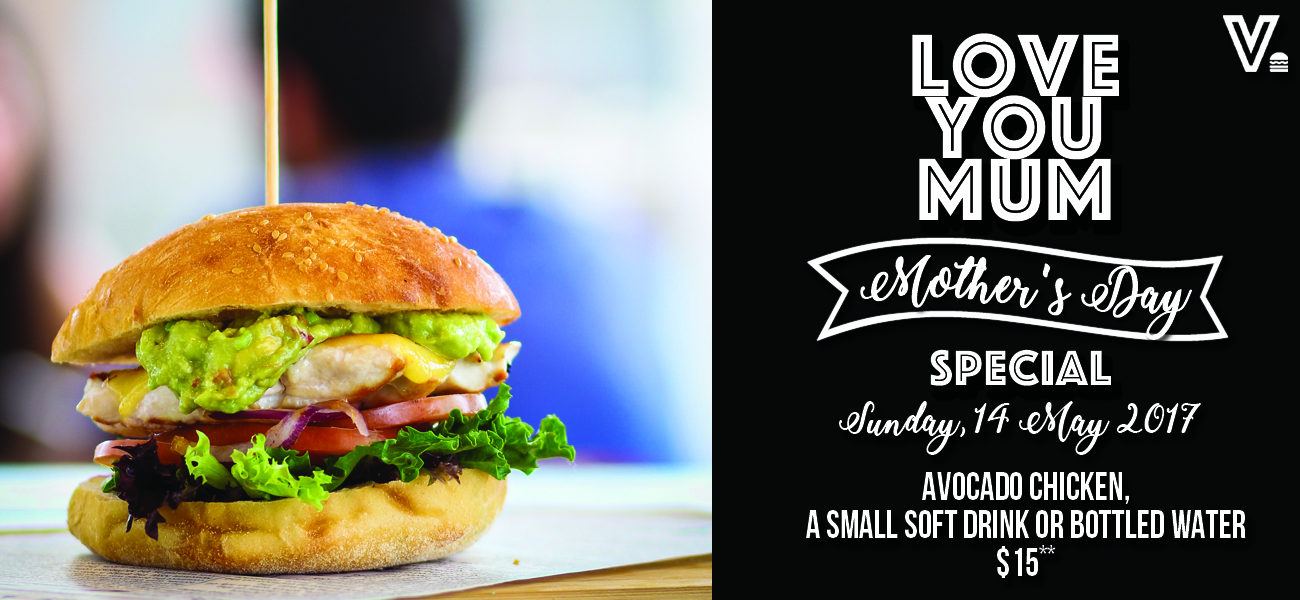 Spoil your mum at V Burger this Mother's Day, with the special deal of everyone's favourite Avocado Chicken & small soft drink/water for $15** **Offer only valid on Sunday, 14 May 2017, at all V Burger shops. Not to be used in conjunction with any other offers
---
25 Apr 2017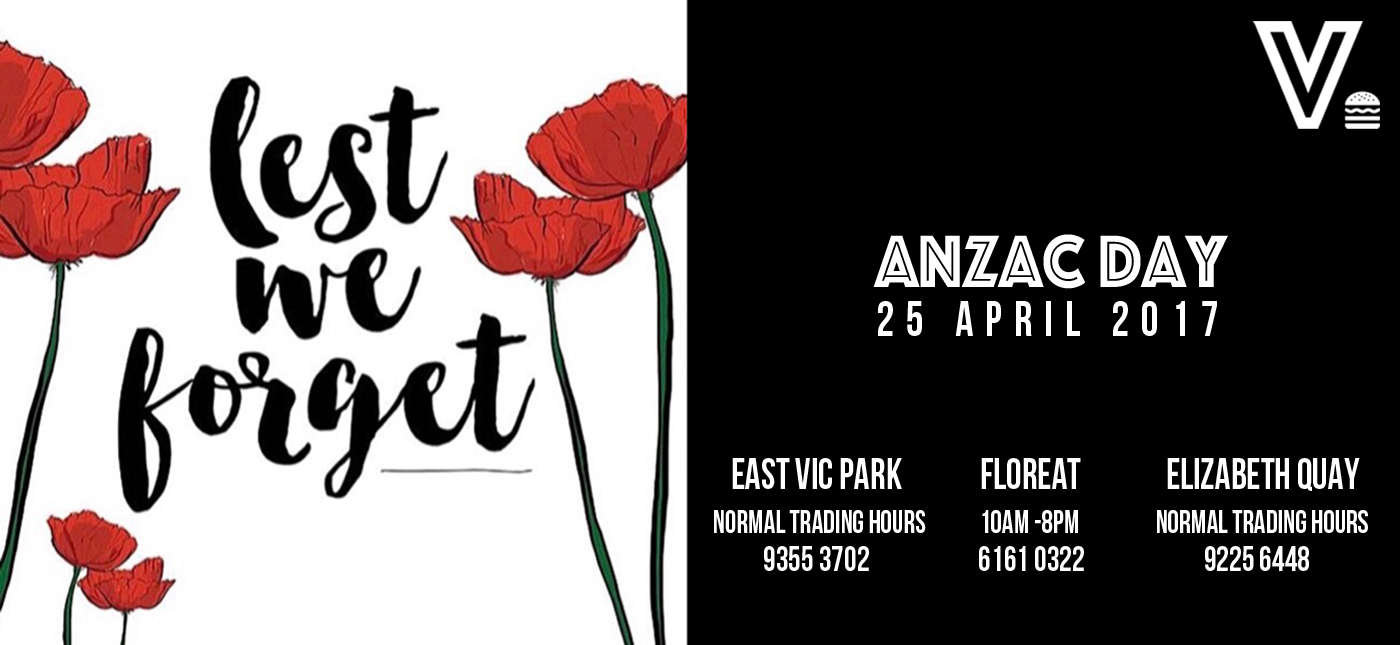 ---
20 Apr 2017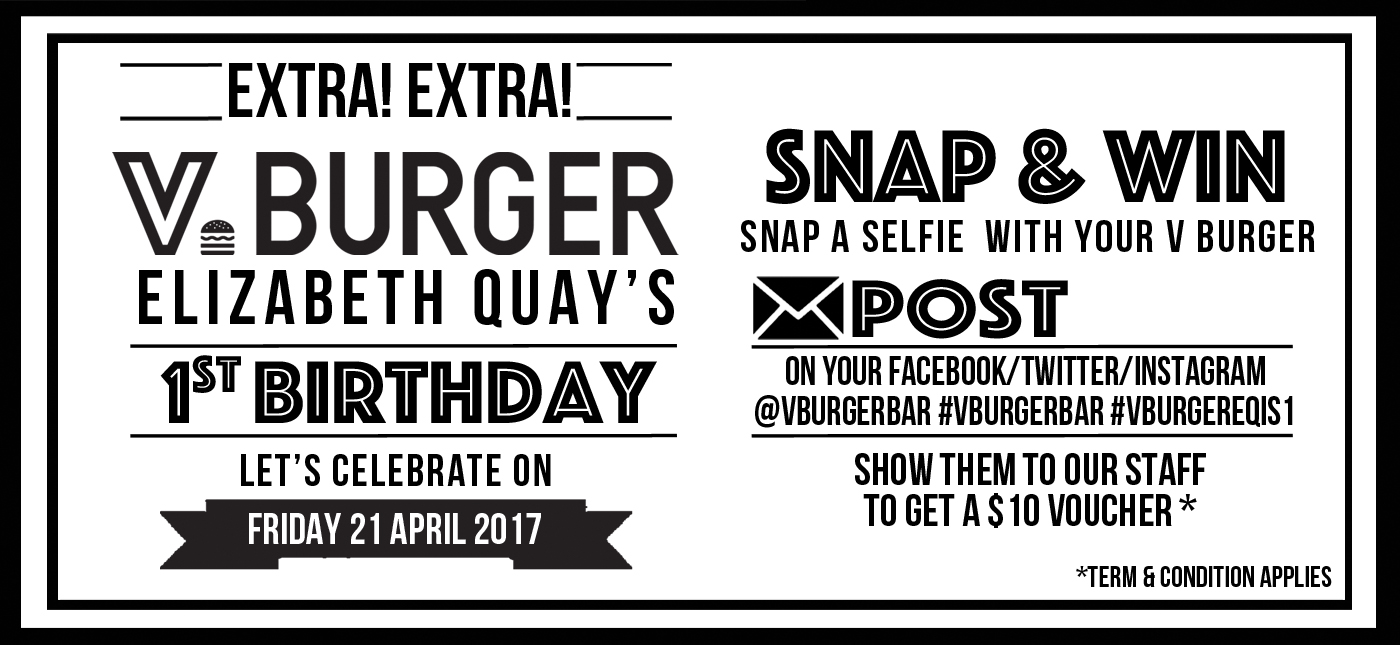 V Burger Bar Elizabeth Quay is 1 !! Time does fly fast when you are having fun can't believe our newest spot in Elizabeth Quay has just turned ONE on 14 April 2017. Let's come down on Friday, 21 April 2017 to celebrate with us! Grab yourself one of your favorite burger while you are […]
---