Category: V News
8 May 2020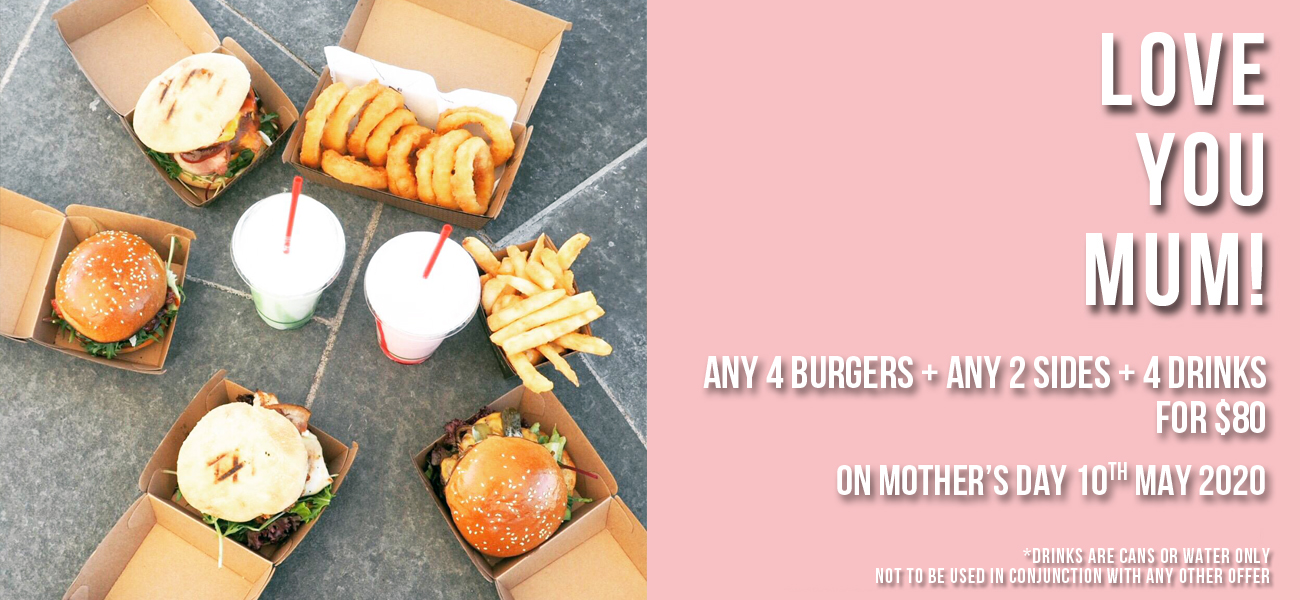 Spoil mum (or yourself..) with burgers this year and take advantage of this Mother's Day deal from us! Pick any 4 burgers and any 2 sides plus 4 cans or water, and pay only $80. Say you'll get a Double Decker, a Full Blooded Aussie, a Howlin' Bird & a Guacaloumi, with a Piggy Tails […]
---
25 Mar 2020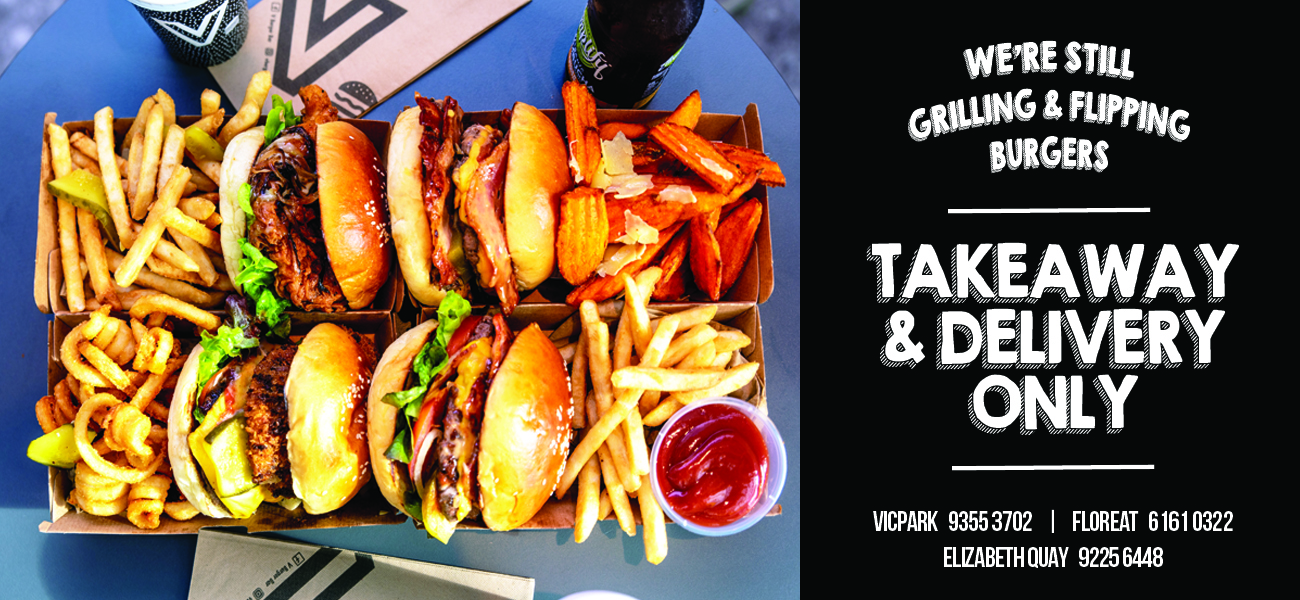 Yes!! We are still open for all your burger fix ! Takeaway and delivery only though…delivery through our delivery partner Ubereats & Deliveroo. Thank you for supporting your local business, we'll get through this together!
---
22 Dec 2019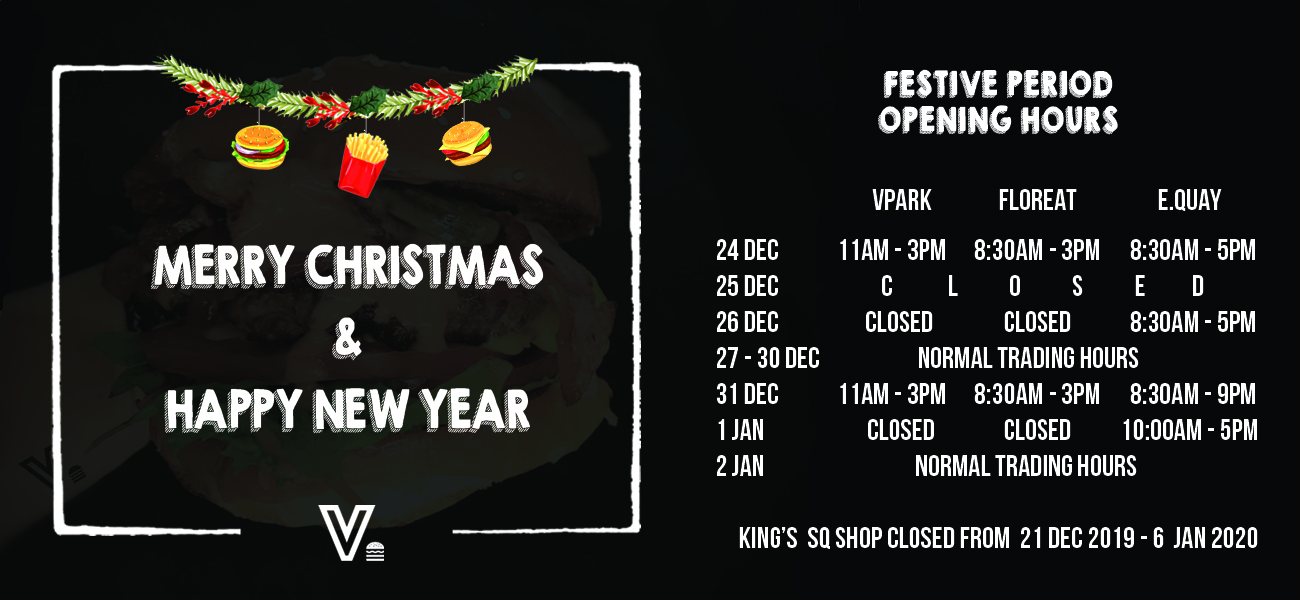 Can't believe it's almost the end of year again…2019 is a huge milestone for us as V Burger turned 10 years being in the business this year. Started from the humble beginning at our first tiny shop in East Victoria Park, back in November 2009. The menu has evolved a bit over the year, however […]
---
18 Nov 2019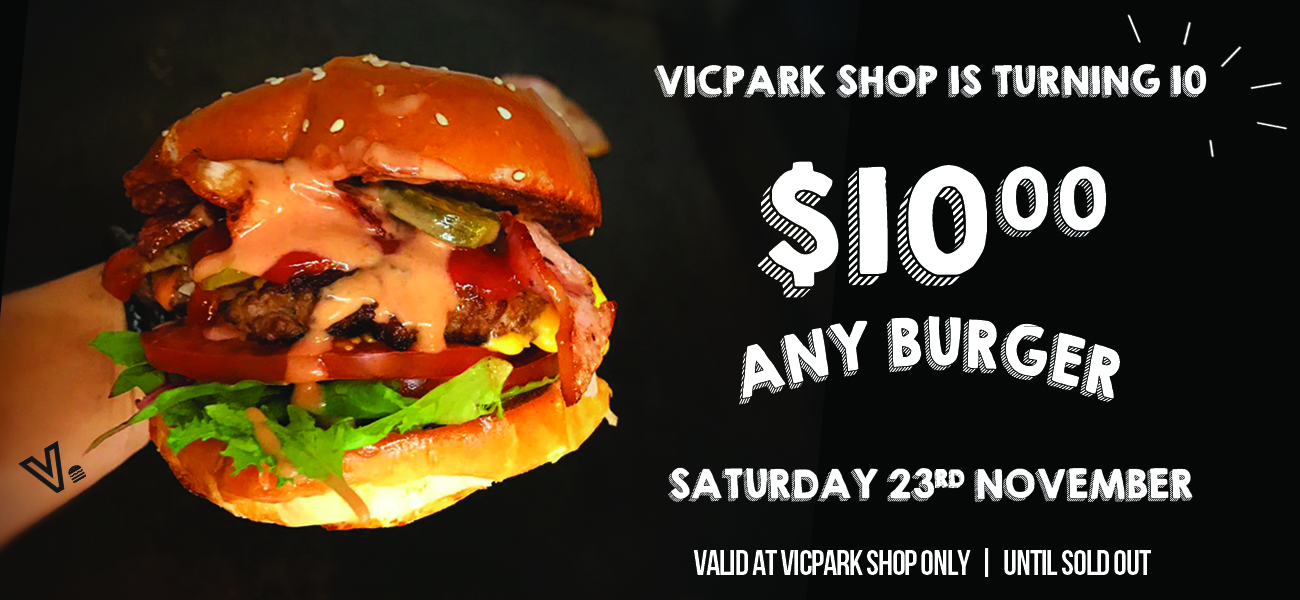 Thank you Vicpark for the best 10 years!! Looking forward to many more exciting things ahead…
---
13 Oct 2019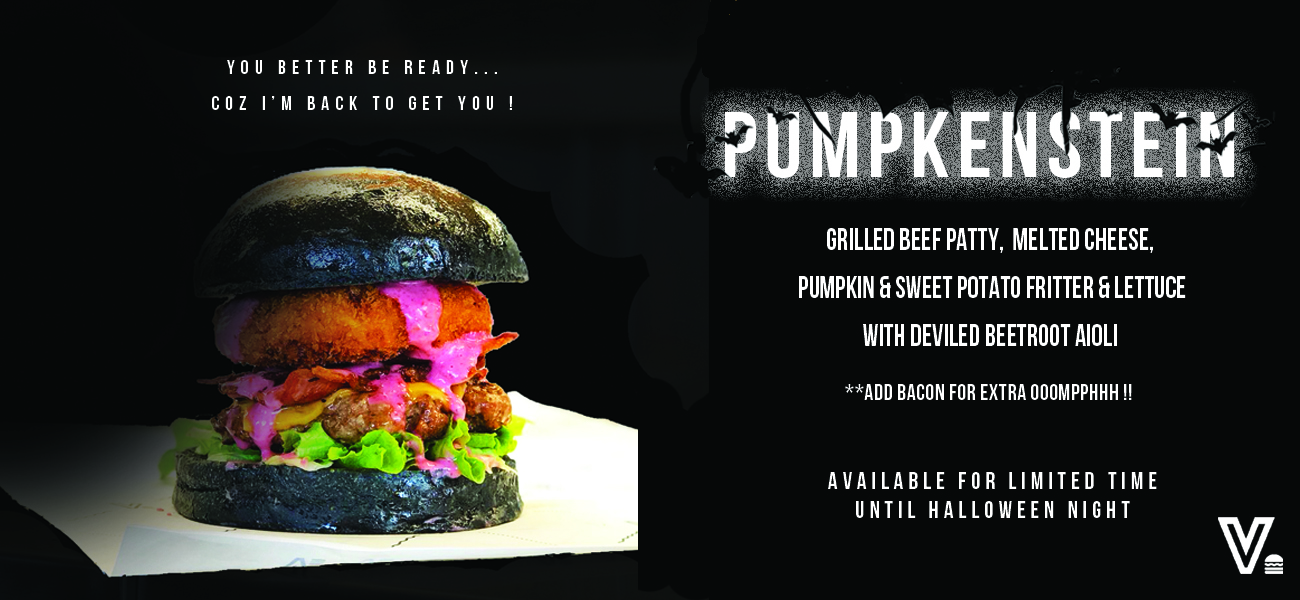 The moment that we all have been waiting for is here….the limited Halloween special creation : The Pumpkenstein! Home made pumpkin & sweet potato fritter, paired with our gourmet cheeseburger patty, drizzled in deviled beetroot aioli sauce, all in between toasted charcoal infused bun…bam! Get one now, before it's all gone…
---
30 Aug 2019
Grab your hands on this one day special filthy burger at V Burg! Only available on Sunday 1 September 2019. This triple patty cheeseburger come with chips, onion rings and a bottle of water or a can of coke for drink, all for only $20.
---
28 Jul 2019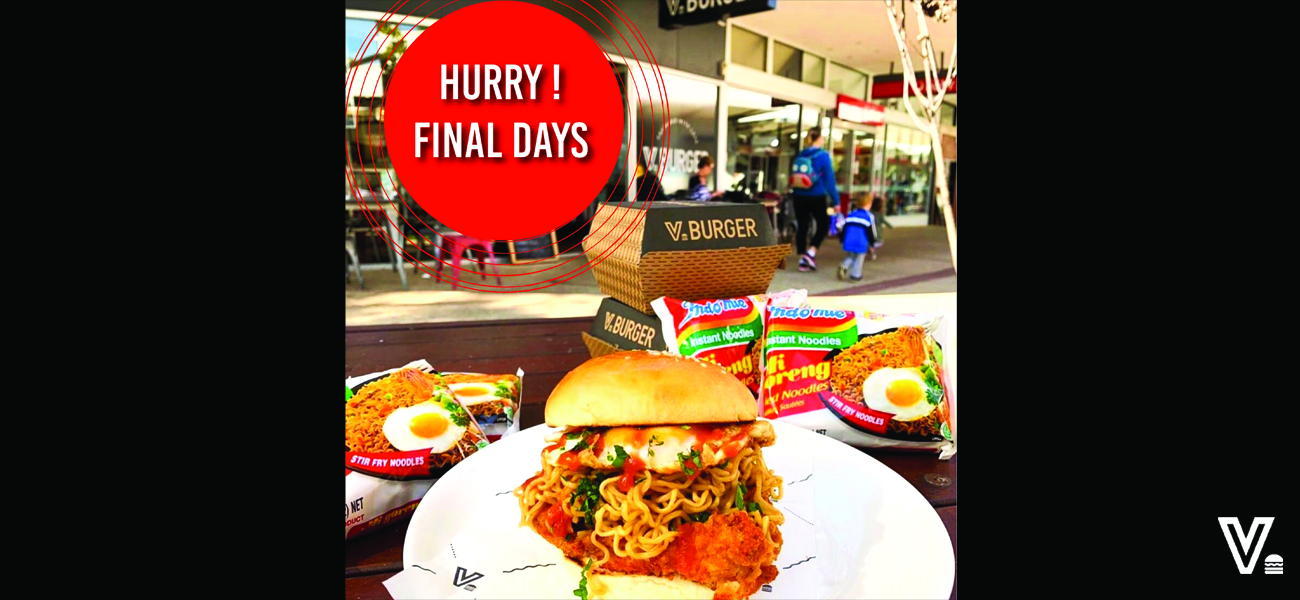 If you haven't get your hand on this magic number (seriously where have you been all this time?) …well now is your last chance, as it will be ended on Wednesday, 31 July 2019, to make way for our next creation. Big cheers to those who have come once, twice or some even on a […]
---
23 Jan 2019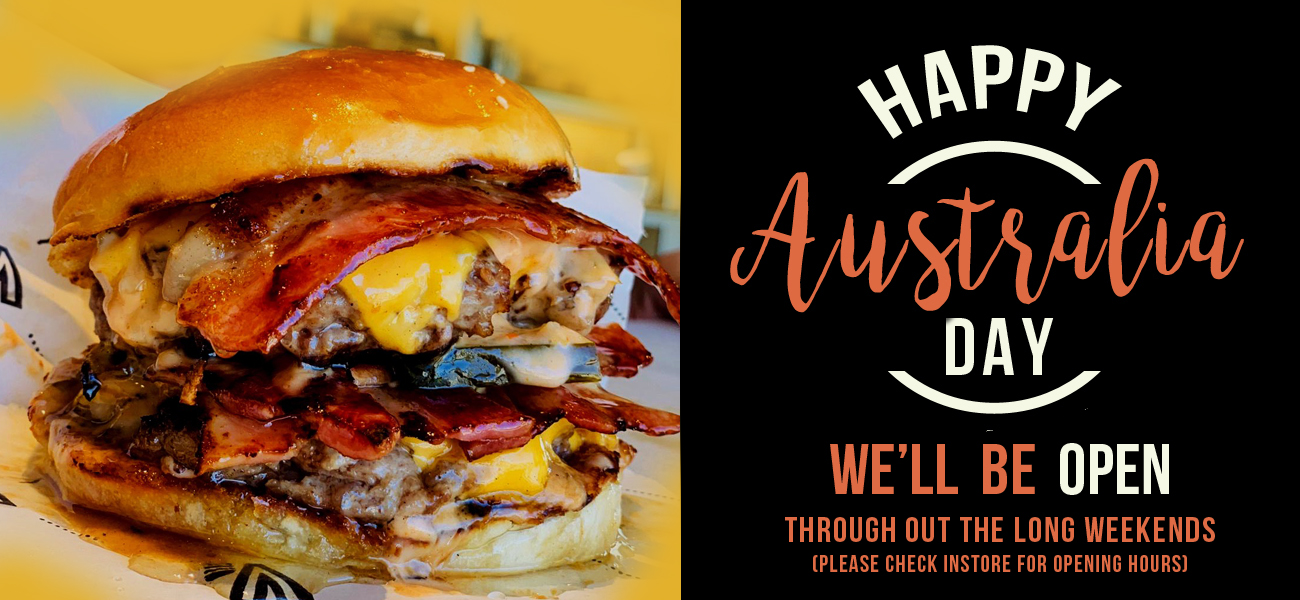 What better way to celebrate Aussie Day than to go for a picnic by the beach or out in the parks with the kids and mates, then finish the day watching the fireworks Grab a burger or two from V Burger while you are at it, the local WA owned and born burger bar, we'll […]
---
31 Aug 2018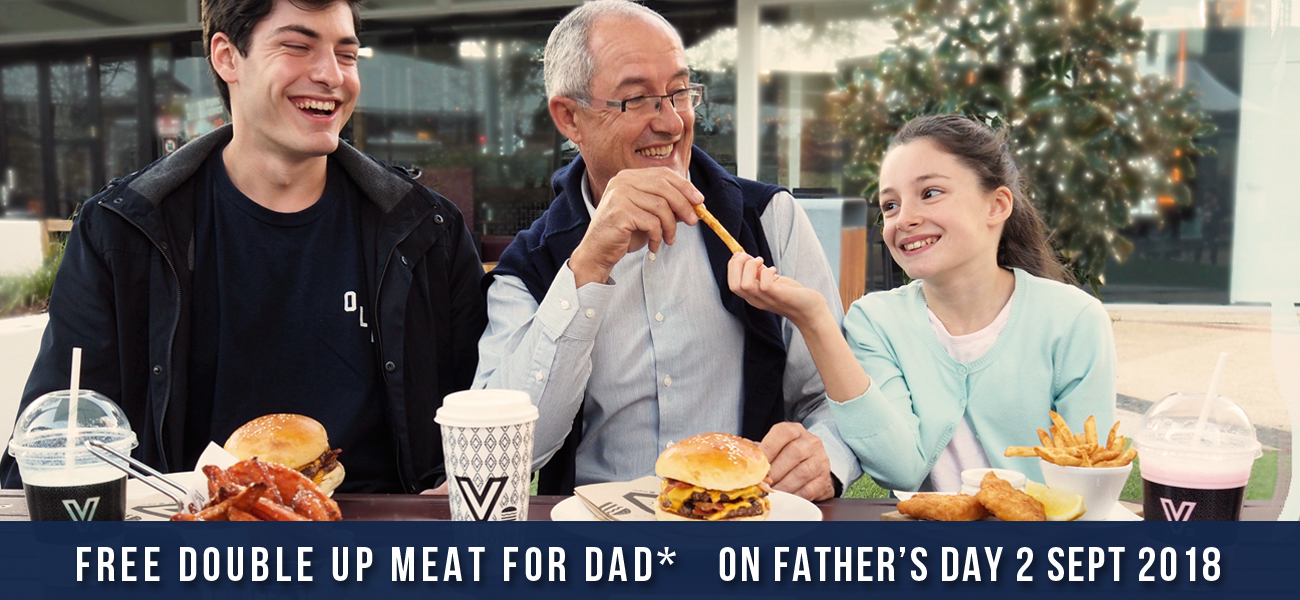 It's all about DAD today! One way to a man's heart is through his belly…. shout him to his favourite burger at V Burger and we'll throw in an extra patty or chicken or halloumi… whichever he fancy ! Bring him over on Sunday, 2 September 2018 to any one of our shops at Elizabeth […]
---
30 May 2018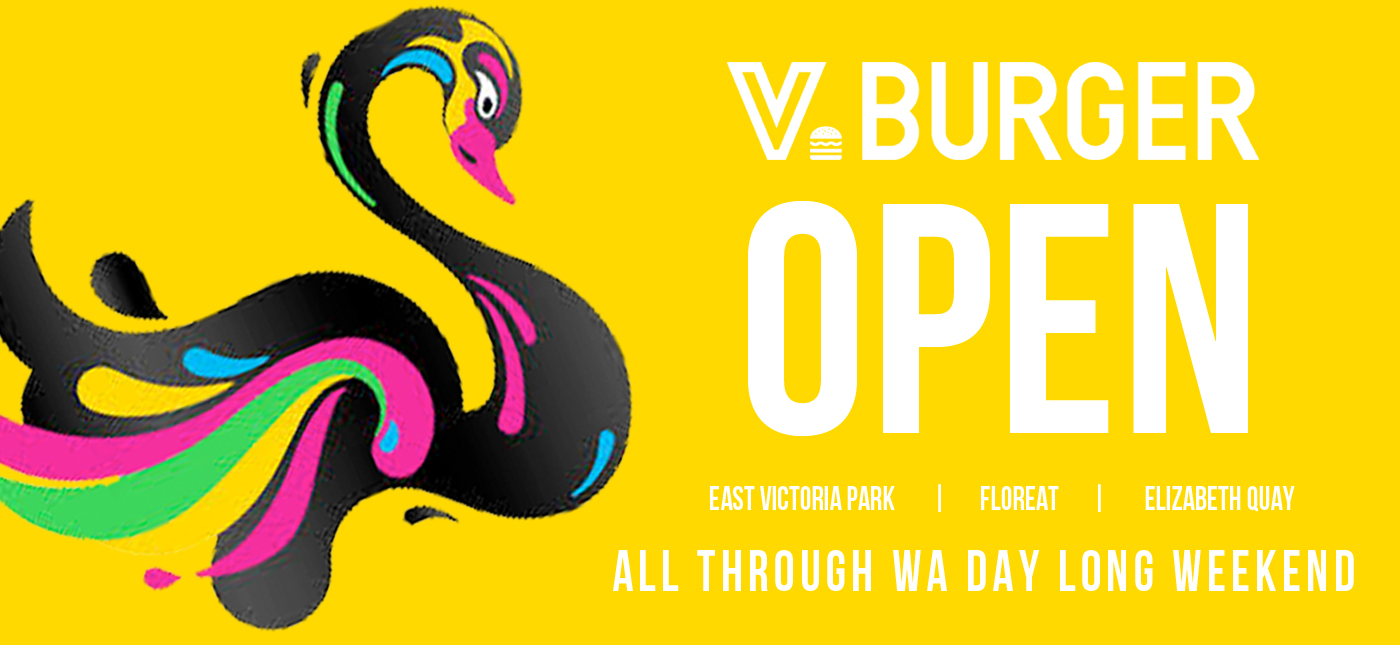 Celebrate all things WA on WA Day! Come down to one of our shops in East Victoria Park, Floreat or Elizabeth Quay to grab a bite and enjoy WA owned and born local burger shop, where the sauces and relishes are made fresh in our kitchen. We roll and stamp our own patties. Everything is […]
---
Categories: